Pandemic Aesthetic, a photo essay
I initially felt that the COVID-19 situation was already so omnipresent that it might be a bit obvious and superfluous to choose it as a photographic theme. But at the same time I realised that the situation was and would continue to be too unique to NOT do anything with it. So when I did the street photography program of the Institute of Photography in Manchester I decided it might be a good topic for it.
This series, called Pandemic Aesthetic, is an eclectic visualisation of some unique street scenery during the corona outbreak in spring of 2020, over the course of 2 months, just after the city of Berlin was coming out of a lockdown.
I see it as a necessary sidestep from my ungoing black and white series Urban Dystopia but at the same time as a pre-study for the third edition of it. I think it certainly has it strengths of its own, especially because of the rich use of colour that sets it clearly apart from Urban Dystopia.
Although COVID-19 has painfully shown the close gap between life and death and raised awareness of human mortality, it did bring some colorful, light-hearted, and sometimes even humorous scenes. In that sense the making of Pandemic Aesthetic has given me some relief and consolation and hopefully the viewers too.
The final assignment with this photo essay was marked with distinction at the Institute of Photography.
Update October 2020
The photo essay has been awarded an honorable mention at the annual International Photography Awards 2020 in the category Editorial / Press, Photo Essay / Feature Story.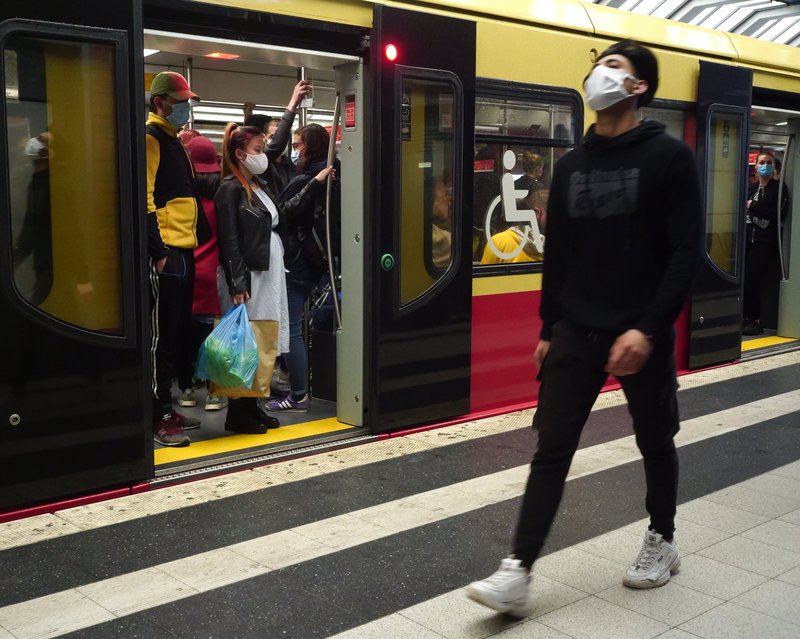 Original post: 18.07.2020